Time for Dynamic Scheduling to 'Flex' its Muscles?
COVID-19 and the Rise of Demand-Based Bus Networks

by Gavin John and Pete Adney
Since the world was plunged into unprecedented uncertainty earlier this year we have all had to learn to adapt. For countless bus operators across the country, COVID-19 meant that overnight schedules no longer reflected reality, revenues had disappeared, and local authorities had run into funding issues.
But perhaps a comparably transformative shift is the one that is starting now. The post-COVID world will be a very different place, requiring different approaches in all aspects of life. In the bus sector, the requirement to adapt will see the rise of demand-based bus networks – and the change will be profound.
An Inevitable Change
Industry observers have long predicted the arrival of 'demand responsive' elements within traditional bus routes. But if such developments have been slower than many predicted, COVID-19 is set to catalyse and accelerate this change.
A number of bus operators, such as National Express Accessible Transport, have been experimenting with demand responsive transport (DRT) fleets for a while now – a trend which seems certain to continue.
But this kind of DRT model is only part of the solution. The newer – and arguably more interesting – development is what happens between the established modes of traditional buses and DRT vehicles.
Even in a post-COVID world, fixed bus routes will remain an efficient way of moving people in areas where there is consistent, high demand. Conversely, rural areas with low demand are proven to be well suited to smaller vehicles operating demand responsive services.
The problem – and the opportunity for innovation – relates to areas of low or variable demand in and around high demand locations. In such regions, the optimal solution is to make use of buses but to offer them the flexibility to respond to demand where it exists.
This requires a new approach to scheduling: it is called 'Flex'.
Adapting to a New Way of Thinking
Flex is a way of using technology to understand demand in real time: as a scheduler, you create a traditional fixed route and include an optional element whereby the vehicle has the ability to 'flex' from the schedule to collect additional passengers.
Though it may sound simple conceptuality, in reality, Flex requires a different way of thinking.
Bus operators adopting this approach would need to move away from traditional schedules in favour of a headway-based timetable, similar to that operated in London.
By utilising Automatic Vehicle Location (AVL) data, operators would then be able to flex the entire network in real time, staggering arrival times to regulate service, in doing so ensuring that not only is live demand satisfied, but also ensuring the overall network operates with maximum efficiency.
This approach also benefits passengers, for whom the bus experience becomes much more demand based. In effect, it is rather like 'hailing' a bus – but one that is completely integrated within the wider transport network.
The Role of Technology
Excitingly, the technology to support this already exists. The Trapeze Novus SchedulePlus solution which my team has developed alongside a group of UK scheduling experts is not only a flexible scheduling tool; it also shares a platform with Trapeze's Novus-DR (for demand response).
By integrating these solutions we can easily and affordably offer Flex services alongside traditional buses and DRT vehicles.
Technology is already managing so much of this area that Flex is a tantalisingly close proposition. Trapeze's DAS system today manages bus driver and payments for DRT as well as bus services – enabling operators to dynamically update duties without concerns regarding legal compliance.
Meanwhile, automated vehicle allocation can provide inspectors the greater level of flexibility and control which is required for this kind of operation, and the data generated from such Flex services can then be fed back into the wider network.
For example, where ridership identifies sufficient demand, the Flex element of a route could then be turned into a regular commercial bus route, ensuring the network remains efficient and as profitable as possible.
Finally, it should be noted that these same technologies are increasingly important in a post-COVID world. Trapeze's OnBoard driver self-service application, a vital tool in terms of providing drivers with the information and connectivity required to deliver Flex services, is also critical in terms of enabling mobile sign-on so drivers can begin work without visiting busy depots.
Opening up the Competition
The impacts of these changes could be truly profound. Bus operators, who have strived to ensure schedules are efficient, could suddenly shave tens of thousands of unproductive miles off routes simply by having the ability to respond to genuine live demand.
This approach would have the additional benefits of providing passengers with greater flexibility, reducing CO2 emissions, and even potentially improving driver retention rates by removing pressure relating to maintaining time.
The desire for this kind of change has existed for years – but only now do we have the combination of the technology and widespread readiness for change brought about by COVID-19 disruption.
The bus sector has changed dramatically in the past few months. As we start to move forwards again, we believe schedules are the most critical competitive battleground. To be effective, operators must embrace new technologies and ways of thinking.
We believe Flex is set to transform the way we schedule and deliver services. If you agree or wish to discuss further, please do get in touch.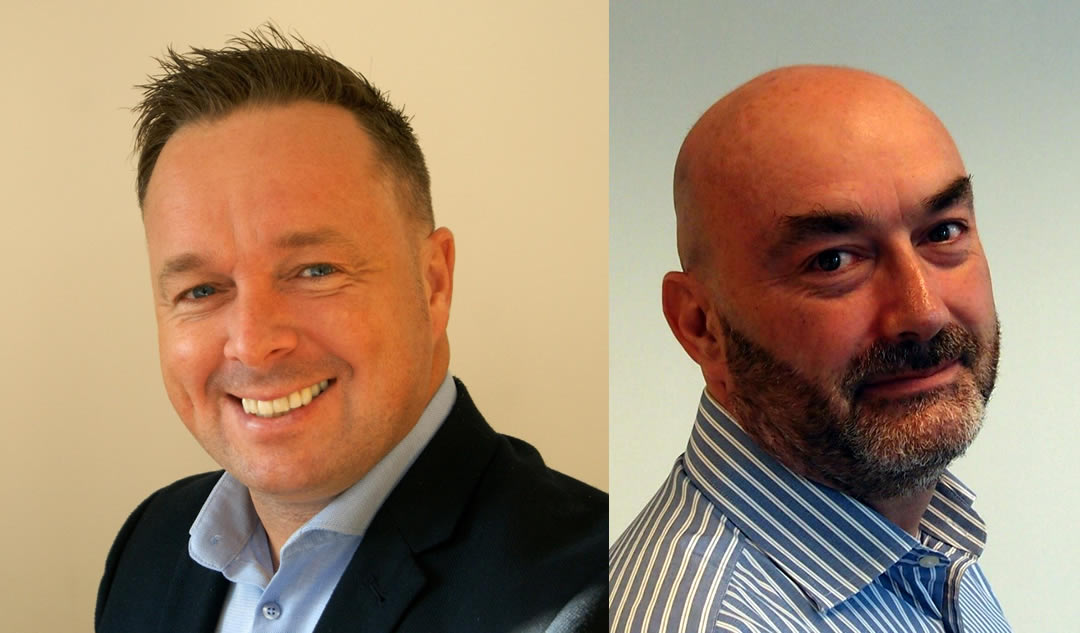 About the Authors
Gavin John is Trapeze's Scheduling Solutions Manager, having previously worked in the industry as a driver and Assistant Operations Manager. He is a Chartered Member of the Institute Logistics and Transport (CMILT), and Member of the Transport Planning Society (MTPS).
Pete Adney has worked in the bus industry for over 34 years as a driver, inspector, manager and business analyst. In his present role as Duty Allocation Consultant for Trapeze, he forms the crucial connection between what the bus sector needs and technology can provide.