Electric Buses: Driving Net Zero Now
Climate change and air quality are issues rightly at the top of the current political agenda. With the UN Climate Change Conference of the Parties (COP26) in Glasgow underway, now is an appropriate time to consider the central role that public transport must play in the drive towards 'Net Zero'.
This can be achieved with a clear, shared focus on driving modal shift to reduce the number of private cars on roads; integrating public transport with active travel to promote sustainable travel; and, as this article focuses upon, reducing vehicle emissions through the electrification of bus fleets.
In this article, we consider the technology which can assist regional and local authorities with the delivery of Electric Vehicles within their network.
Electric Vehicles: The Challenges
One limiting factor for electric buses is that in many regions a single battery charge will, at least for the next few years, not be sufficient to drive a bus for an entire day. Therefore, intermediate charging may be required throughout the day, and this will need to be considered when scheduling the bus.
In major urban areas there are other challenges to consider, including the likelihood of disruption, and access to potentially busy charging points.
A range of new factors are therefore layered into the process of bus scheduling, and scheduling algorithms are being enhanced to meet these demands, making it possible to provide optimal route and charging times that ensure each vehicle asset is utilised as fully as possible.
Real-time prediction of what each vehicle will do becomes essential in this scenario to ensure buses make optimal use of their battery charge. Internet of Things (IoT)-enabled sensors will need to measure not only the vehicle location, but also remaining battery charge, and factors affecting how quickly it drains – including the speed of travel, number of passengers and any other loads, energy usage from in-vehicle USB charging, and weather conditions.
These additional data required for vehicle electrification provide a wealth of information which will be recorded in real-time and maintained as historical data for analysis and use in enhancing the overall bus scheduling across the network. Machine learning and predictive analytics will therefore become essential tools to provide insight into fleet operation and avoid potential headaches for operators.
EVs: Challenges Summarised
Limited range & capacity
Charging schedule & energy consumption
Charging duration & battery capacity
Limited number of charging points
Block planning
Disruptions will have operational impact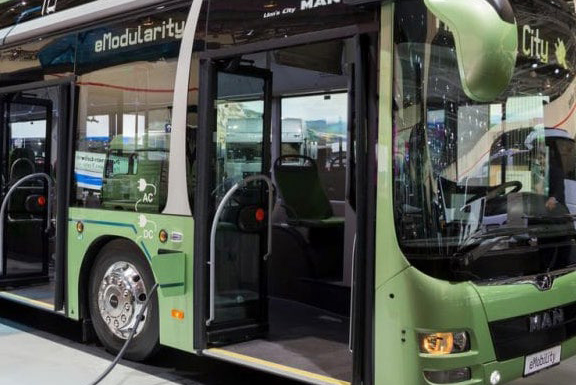 Electric Vehicles: The Opportunities
While the elimination of exhaust emissions presents overwhelming benefits in relation to air quality and wider climate concerns, there are other important opportunities to consider:
Reliability
The reliability improvements associated with electric buses are sometimes overlooked. They break down far less frequently than typical diesel buses, reducing maintenance time and cost, as well as negative impacts of mid-operation breakdowns, which understandably frustrate passengers, introduce PR headaches, and undermine all-important faith in public transport.
Passenger Experience
Passenger experience is a vital part of the drive for modal shift, so it is hugely significant that the electric bus experience is superior to that in diesel-powered vehicles. The ride is less noisy, not only because of the quieter engine but also because there are fewer rattles caused by components vibrating due to the diesel engine. Acceleration is smoother and air quality is improved.
In-Vehicle Electronics
Diesel engines produce far more vibrations than Electric ones, which poses challenges for in-vehicle electronics. Starting the diesel engine leads to significant drops and spikes on the electric supply lines in the bus. Electric Vehicles, therefore, provide a more stable environment for other electronic systems, making it easier to install – and benefit from – sophisticated Internet of Things (IoT) sensors.
Electric Vehicles: The Solution
Electrifying a bus fleet is more complex than simply switching a petrol or diesel car for an electric one. But while there are challenges to overcome, effective implementation of Electric Vehicles (EVs) can be achieved through seamless integration of technology solutions across planning, scheduling, monitoring and control via enhanced Intelligent Transport Systems.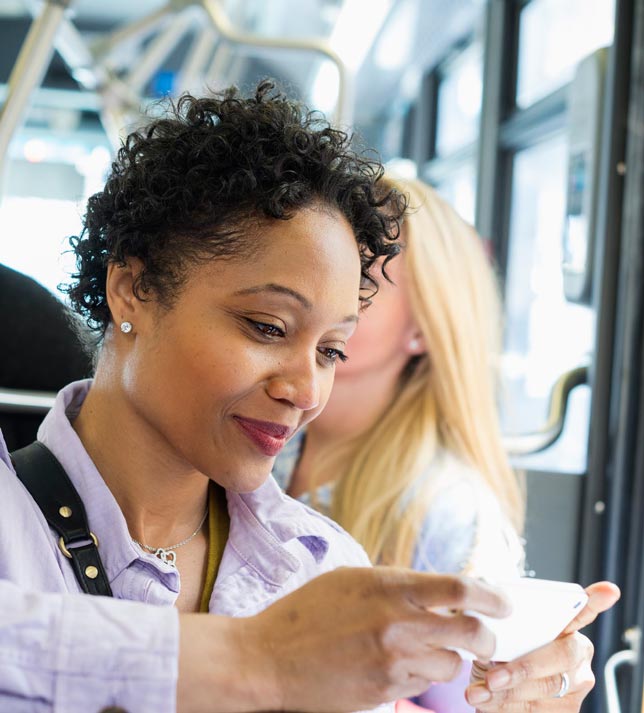 Planning for Electric Vehicles
An effective Electric Vehicle solution requires adapted solutions at both the planning and monitoring and control stages. In terms of planning, Trapeze's Novus-FX solution, which has been chosen to manage schedule data for many of the UK's largest and most complex regions, is adapting to ensure that the specific requirements of electric vehicles can be accommodated within the planning of bus routes and schedules. Some of the elements addressed here include:
Route Design:

 

Novus-FX ensures that use of network infrastructure is optimised through route definitions (by headway or time at stop) which enables the user to ensure blocking and trips meet the route requirements. Dead running to charging stations and the potential for duty change and breaks are accounted for in the route design. Some key elements here include:

Charging breaks are planned and woven into timetables and duty tables
Scheduling algorithms calculate each bus's optimal route including requirements for intermediate charging and charging times, as well as overnight charging to make best use of the fleet
Scheduling:

 

Trapeze offers a sister Novus suite solution for bus operators, Novus SchedulePlus. This system includes automatic run-cutting and rostering optimisation, and accounts for which buses are electric and which drivers are trained to operate electric buses. Planning by route enables selection of buses and cross-linking to improve efficiency across the fleet. Recharging for buses is included in the scheduling, including partial charging where this improves the overall efficiency of the buses. Use of partial charging will account for the profile of both the hardware of the bus and the installed batteries, as charging is not a uniform process.
PLANNING IN A FRANCHISED MODEL
Authorities considering electric bus fleets within a Franchised model must consider that operator-specific charging points may not be possible, so access must be managed centrally.
This level of coordination requires additional management of Electric Vehicles centrally via the planning and scheduling system to provide a plan which works across the network – this must, of course, be seamlessly integrated with monitoring and control via the ITS system, to eliminate any risk of buses running out of charge.
Monitoring and Controlling Electric Vehicles
Recognising that predicting and monitoring the state of charge of Electric Vehicles is complex, Trapeze has expanded its Intelligent Transport System (ITS) solution, enabling authorities to access an integrated, user-intuitive dashboard which consolidates all available existing and future telematics data from all buses and chargers.
The Electric Vehicles ITS solution receives live battery consumption data from all Electric Vehicles in operation, and then, using additional data, forecasts travel time, expected passenger load levels and the remaining range for each vehicle. The system will then calculate whether the remaining battery charge for each bus is sufficient for the intended route – raising an alarm if additional charging is needed.
When a vehicle docks at a charging station, the system sends a charging request to specify when the vehicle should recharge, and how much energy should be transferred. A countdown on the driver's terminal informs them how long the charging break will last.
Smart charging also enables control centre staff to monitor and manage charging sessions via Cloud-based tools, so they can control when, for how long, and how fast each vehicle charges. This makes it possible to increase the efficiency of charging infrastructure and significantly reduce energy costs.
These new monitoring and control facilities are essential for coping with disruptions to planned operations, for example if a vehicle arrives late at a charging point, misses a charging point due to a detour, visits the wrong charging point; or if charging points fail altogether.
Where issues arise, dispatchers have a range of functions at their disposal to maintain operations. Alarms can also be made available to third-party systems via an external interface. In such instances, dispatch actions are required to alter the plan. The ITS system can resolve small problems automatically, and present significant issues to the dispatcher or service controller so that manual interventions may be taken.
Finally, all monitoring data, including onboard temperature, passenger loading and speed profile on the route, is recorded and fed back into route design for ongoing schedule optimisation.
Conclusion: The 'Green Arteries' of our Cities
There is no doubt that authorities and bus operators face significant challenges here: Major cities electrifying fleets of thousands of buses means integrating an entirely new factor into route planning, including timing gaps between buses, and time spent at stops. In short, driver shift patterns are no longer the primary factor in scheduling vehicles.
However, there are already effective technology solutions that can manage all aspects of this process, both in terms of efficient scheduling, and also monitoring and control of vehicles in operation. And by tightly integrating these solutions, authorities can ensure that buses transition to a new fuel type without disruption or impact on service reliability.
By delivering such solutions we will not only facilitate the roll-out of cleaner buses; we will also ensure a better passenger experience: one that restores faith in public transport, increases ridership and ultimately places our buses in their rightful, completely essential, role – as the green arteries of our cities.