Trapeze Supports Autonomous Bus Project for the Vulnerable
Trapeze technology has supported a successful project to launch autonomous buses for vulnerable passengers visiting a cemetery in Poland.
The buses started running during the first week of October and enable the elderly to safely travel around Gdansk's 50-hectare Łostowice Cemetery, whilst reducing traffic and disruption in the area.
Each vehicle can accommodate up to eight passengers at a time and operate along an 1100-metre track with a total of four stops.
Trapeze Poland was invited to help deliver the project due to its experience of having previously worked on a successful autonomous vehicle project in Gdansk two years ago.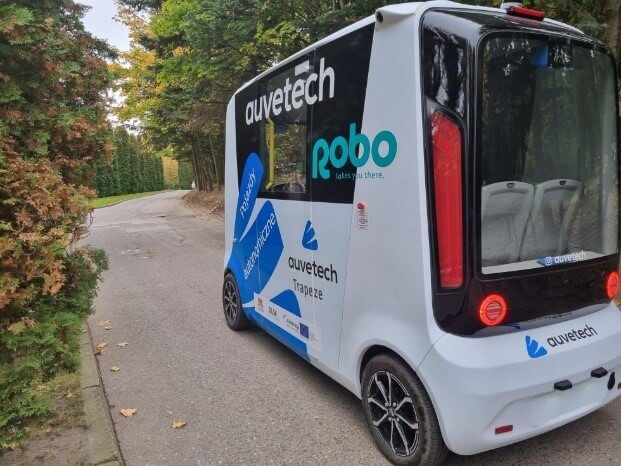 The vehicles utilise Trapeze Poland's Traveller Real Time Passenger Information (RTPI) system to track the vehicle and display departure information on two solar panelled electronic boards.
Within the first two weeks of the launch, the buses transported 900 passengers over 200 full route courses – and travelled 420km during 65 hours of service.
Trapeze Poland's Senior Sales and Marketing Analyst, Mikołaj Kwiatkowski, who was responsible for the project said: "I am very happy that we have taken part in this autonomous vehicle project.
"The cemetery visitors really praise our project and mobility support was certainly needed there. I hope the vehicle will stay in Gdańsk for a long time, and I hope to test a full-length bus, or implement one on a public road within the next two years."
The initiative is part of the bigger EU funded Sohjoa Baltic Last Mile project which currently operates in Finland, Norway, Estonia, Latvia and Poland.