Case Study: Brighton & Hove Buses
Delivering the Best Real-Time Information for an Enjoyable Passenger Experience
Brighton & Hove Buses is renowned for its singular focus on ensuring every journey is an enjoyable one for the traveling public – as evidenced by the operator being recognised as 2017 Top City Operator at the UK Bus Awards and runner-up in 2020.
This focus was again to the fore throughout the Covid-19 pandemic, when the team's commitment ensured the delivery of timetable changes which would usually take months in as little as two weeks – thereby ensuring that members of the public needing to undertake essential journeys were able to do so safely, conveniently and without additional stress or worry.
Accurate Information – at all times
Head of Commercial Operations Adrian Strange and his team understand the importance of accurate real-time passenger information, disruption management and timekeeping, and these elements were key reasons for choosing Trapeze as the supplier for the operator's Intelligent Transport Solution (ITS) system.
As the largest UK passenger carrier outside of London, serving a vibrant city that has regularly hosted events and political movements, Brighton & Hove Buses has a long history of effectively managing major disruption to the network.
Adrian explained: "There was always a sense of panic when we had a vehicle breakdown: North Street only has to be at a standstill for two minutes, and it creates two hours' worth of work for our dispatchers to recover the network.
"We chose Trapeze due to its broad disruption management functionality: nothing else compares in terms of enabling us to quickly implement diversions using the Lio System to update the vehicles with new route information. This simultaneously updates the passengers with on-board announcements and updates both roadside next bus passenger information signs and feeds updates into our live app. We felt it was vital to have all this in one solid, robust tool that enables us to manage disruption effectively."
"With Trapeze we can contact drivers on specific route groups, or all 275 vehicles at once, to ensure drivers are updated on developing situations and necessary diversions or route changes. And at the same time, we can publish accurate information on the real-time displays – enabling us to manage any problems quickly and efficiently.
"If it weren't for functionality of the Trapeze system we wouldn't be able to recover our network in the event of major disruption, and it would turn into absolute chaos with real-time displays being offline."
Path Dispatch
Additionally, Adrian and his team have recently started using new functionality from Trapeze, called 'Path Dispatch'. This actively dispatches and automatically processes alternative routes in the event of any kind of disruption, from extreme weather to road traffic accidents.
Adrian said: "I feel that Trapeze is currently the only supplier mastering this at the moment. This is a really clever system and we can see a lot of work has gone into this. It enables us to keep routes running, even if certain vehicles have to terminate early and other routes need to start in different places."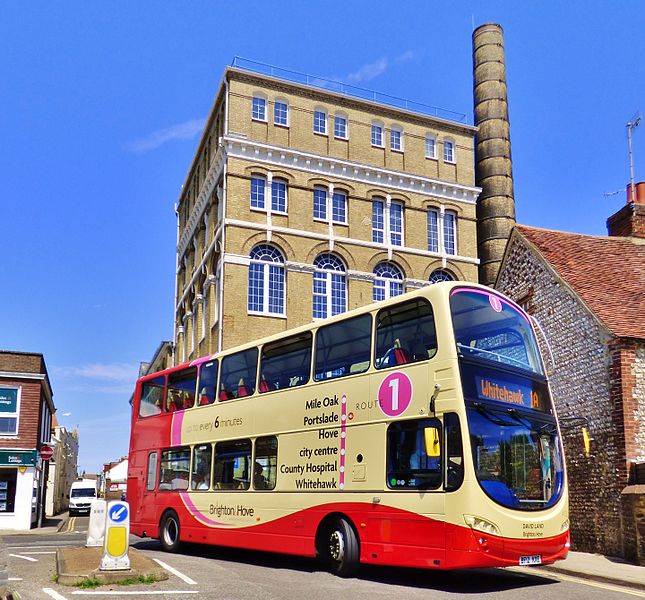 Adapting Through the Pandemic
Disruption caused by events may have been limited in recent times, but issues can occur at any time in the form of extreme weather or vehicle breakdowns. And of course, like so many other operators, Brighton & Hove have had to adapt to falling ridership levels and changes in demand – this again, is an area where ITS has helped.
Adrian said: "Throughout the pandemic we have been able to process real-time data quickly to keep passengers informed at all times. Services were changing a lot, so it was vital to make sure passengers were kept up to date.
"It typically takes around four months to create a new timetables for the Brighton network, but during Covid-19 we were sometimes doing that work in two weeks. We were only able to do this by knowing the system and using it to our advantage
"We were also able to use the system to convey health and safety messages about social distancing, hand washing and bus cleaning, both at stops and on board vehicles
Ongoing Support
While the team at Brighton & Hove are exceptionally focused on customer service, they recognise that they are able to succeed in this area because they have a supplier with a similar ethos, especially during periods as challenging as the Covid-19 pandemic.
Adrian explained: "We have been really pleased with the level of support from Trapeze, which has enabled us to manage a large and complex setup like Brighton, while making each journey an enjoyable one for the public."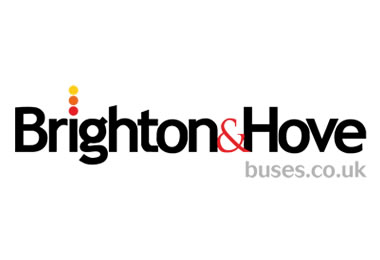 Fact file:
Number of vehicles in service: 275
Number of employees: 1,500
Number of people transported: 55 million per year
Number of routes: 76 (pre-Covid; currently reduced to 44)
Number of stops: 1,580